At MobileGeeks we're not afraid to try something new, for the OnePlus 5 we're going to cut the fluff. Detailed points about each feature while identifying the pros and cons.
We're not sure how much of our 3000-word reviews you're actually reading, if we're being honest about how we read reviews it's often skimming for the important points.
Let us know what you think of our no BS review of the OnePlus 5, should we go back to the word heavy version?
Design
Unibody metal design is a winner the power button, volume rocker and alert slider and well placed and feel sturdy. Available in two colors, Midnight Black and Slate Grey, we're reviewing the darker variant.
Power button, volume rocker and alert slider and well placed and feel sturdy
Available in two colors, Midnight Black and Slate Grey, we're reviewing the darker variant
Though we like the overall design ascetic of the OP5 it is identical to the OPPO R11 which we went to launch event in Shenzhen two weeks ago. Design wise the R11 is missing the alert slider and has much nicer antenna lines. The lines are in the identical position to the iPhone, but on the R11 they've used OPPO's six string antenna design which is more elegant than the plastic used by OnePlus. We've got a detailed comparison of the OnePlus 5 and OPPO R11 if you're keen to really get into it.
If you're wondering how this happened, OnePlus & OPPO are owned by the same company, BKK. Both OnePlus and OPPO manufacture their smartphones using the same production facilities so the same capabilities are available to both manufacturers.
What is interesting about the over strategy from BKK is that it looks like OnePlus is addressing most of the markets that OPPO is not, in Taiwan the R11 will be on sale but the OnePlus 5 will not.
Pros
7.25mm thin
Good in hand feel
Premium build
Cons
virtually identical to the OPPO R11
Uninspired design with the similarities to iPhone's antenna line placement
Hardware
Running the latest Qualcomm Snapdragon 835 with 8GB of RAM the OnePlus as always has the specs to take on any flagship on the market.
The fingerprint sensor in the home button works well, we only had it miss register once.
OnePlus 5: Specifications
| | |
| --- | --- |
| display | 5.5 inch AMOLED display with a resolution of 1920 x 1080 pixels (401 ppi), protected by Gorilla Glass 5 |
| processor | Qualcomm Snapdragon 835 Octa-Core-SoC (2.45 GHz), manufactured in 10nm process and 64 bit compatible |
| random access memory | 6 or 8 GB of LPDDR4X RAM |
| Internal memory | 64 or 128 GB, UFS 2.1 |
| Rear camera | Dual Cam, 16 MP main camera with f / 1.7 aperture, plus 20 MP telecam for 2X zoom with 2.6 aperture |
| Camera front | 16 MP Sony IMX 371, pixel size is 1.0 micrometer, EIS & f / 2.0 aperture |
| OS | OxygenOS based on Android 7.1.1 nougat |
| battery pack | 3.300 mAh, non-replaceable, Dash Charge (5V 4A) |
| connectivity | Wi-Fi 2 × 2 MIMO, WiFi 802.11 a / b / g / n / ac (2.4 / 5GHz), Bluetooth 5.0, USB 2.0, Type-C, NFC |
| network | LTE Cat.12 / 13 |
| Dimensions | 154.2 x 74.1 x 7.25 mm |
| mass | 153 grams |
Pros
The Snapdragon 835 is fast and the 8GB of RAM is DDR4 so very efficient
LTE
Dual SIM
2×2 MiMo Wi-Fi (faster WiFi speeds)
Carrier Unlocked
Bluetooth 5.0
reliable ceramic fingerprint sensor
Con
The USB Type-C is only 2.0, not type 3, 480Mbps vs 5Gbps
Display
The OnePlus 5 has a 5.5 inch 1080p (1920 x 1080p) AMOLED display with a 401ppi.
Pro
Beautiful high-quality panel
Accurate Color Representation
Good viewing angle and visibility in direct sunlight
Lowest brightness is good for viewing in bed in the dark
Bluelight Filter built in
Con
Not 2K (if you're someone who consumes a lot of HD content on their phone, otherwise, we're happy with the panel quality)
Performance
The Snapdragon 835 is built on 10nm and draws less power than larger 14-nanometer processors
The new Adreno 540 GPU has increased graphics performance meaning you can launch apps faster and play graphically-demanding games smoother than ever
8 GB of LPDDR4X RAM, which is 17% more power efficient than the previous generation, you can run a large number of apps simultaneously, without noticing a single second of lag
Storage, based on UFS 2.1, coupled with our new 2-lane ROM, which doubles bandwidth, results in faster performance in everything from installation speeds to loading graphic-intensive games
Pro
It's fast and has no lag
Doesn't get very hot with intensive use
Con
Apparently, the benchmark scores are being faked. This looks pretty bad for OnePlus. Having said that the performance is killer and that's what really matters to me at the end of the day.
Sound
With a single firing single speaker at the bottom of the handset, the OnePlus 5 has a decent audio for sharing. The sound was good and loud though the bass was lacking and the lower mids were too high. Vocals were crystal clear and the trebles weren't muffled. Overall it was very balanced produced sound and a very enjoyable experience.
Pro
Loud Mono speaker
Clear Vocals
Headphone volume and clarity is good, noise levels are low
Dirac HD sound
Loud enough to share media with another person or two.
Con
Headphones not included
Lows are weak, it's missing the semblance of bass
No fancy effects like immersive 5.1 surround sound
Camera
16 MP camera, supported by a 20 MP telephoto camera. Together, they're the highest resolution dual-camera system on a smartphone today
Main 16MP camera has a f1.7 aperture 34% more light in than the OnePlus 3T
4K video recording
noise canceling microphone
Slow Motion is only available at 720p resolution at 120fps
Front Camera – Sony IMX317 16MP, Pixel size 1.0um, EIS & an aperture of 2.0
Pro
Dual Camera Setup
2X Zoom is good
Pro Mode lets you have multiple presets so you can set things up in advance & it shoots in RAW
Excellent Selfie Mode, beautification on it's highest setting still looks very natural
Colors accurate, though a tad over saturated which most people prefer but some don't. Noticeable most in the reds and greens.
Con
No OIS (Optical image stabilization) EIS (Electronic Image Stabilization)
Lowest ISO in Pro Mode is 100, 50 is preferred
Selfies loose detail in low light
Portrait Mode is acceptable but needs some work the edges aren't perfect
Portrait Mode can have trouble recognizing the object so you often have to move around before it tells you the Depth Effect is active
Slow motion works well but Macro closeups are often out of focus, while wider more scenic shots look good
Low light photos of scenes look a little over processed while low-light photos of people
Let's take a closer look at the photos, the 2X zoom provides adequate detail and color representation, though as you'll notice the greens on the zoom lens are a little punchier than the standard lens.
Photos taken with good lighting conditions are great, there is a decent look.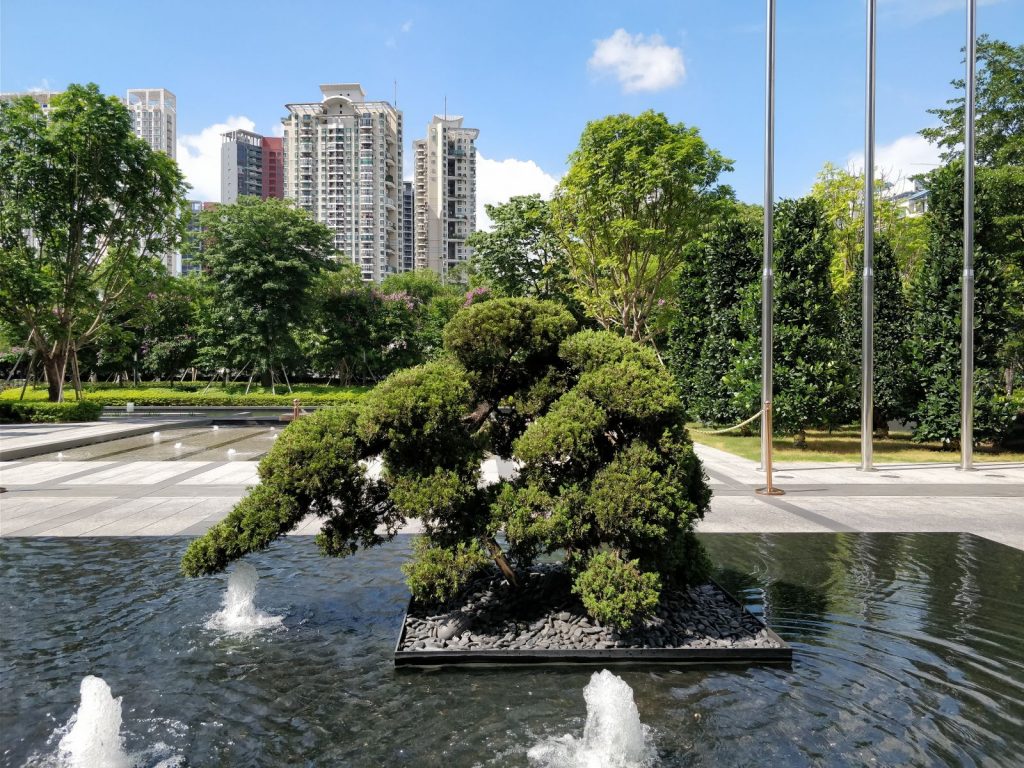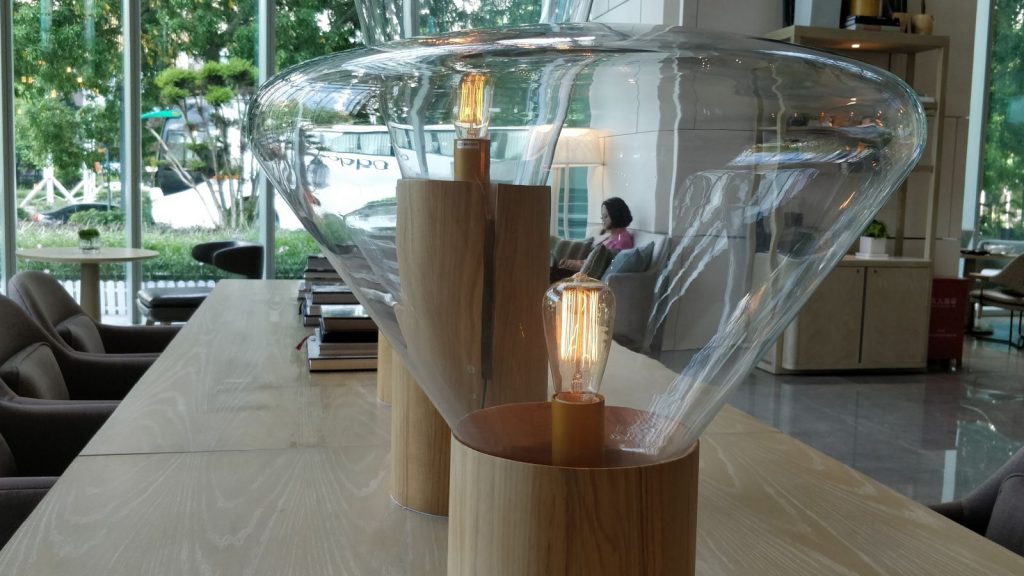 Take a look at some photos with backlighting using the photo editing software which was included, you can really create vibrant and punchy photos.
Looking at images of low light photos of the OnePlus 5 takes better low light shots with the main lens as it's got an aperture of 1.7 vs 2.6 on the 2x zoom lens. Having said that, it is a good thing.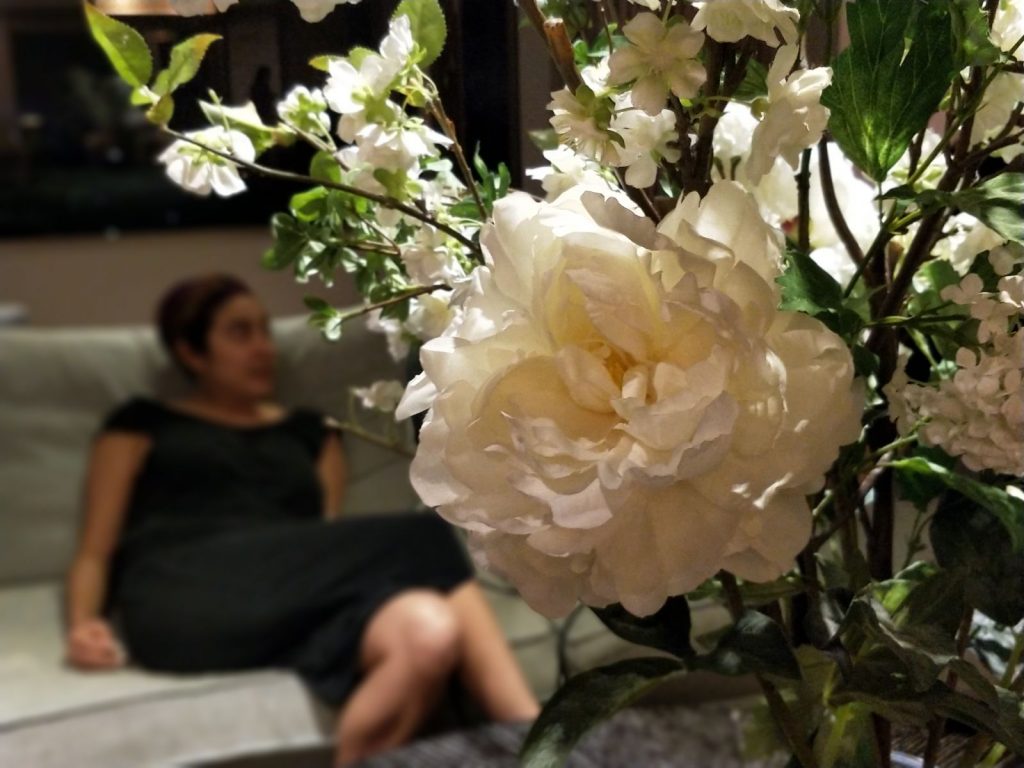 Portrait mode is another added feature that makes the OnePlus 5 camera compelling, but it's a little early to judge it. Right now there are issues. However, like most companies, the depth effect gets a few updates and is a whole new story. We're planning on checking out the camera in a few weeks after. OnePlus has spent more time improving it. Having said that, it's not terrible.
Here are several examples of Portrait mode in different lighting conditions.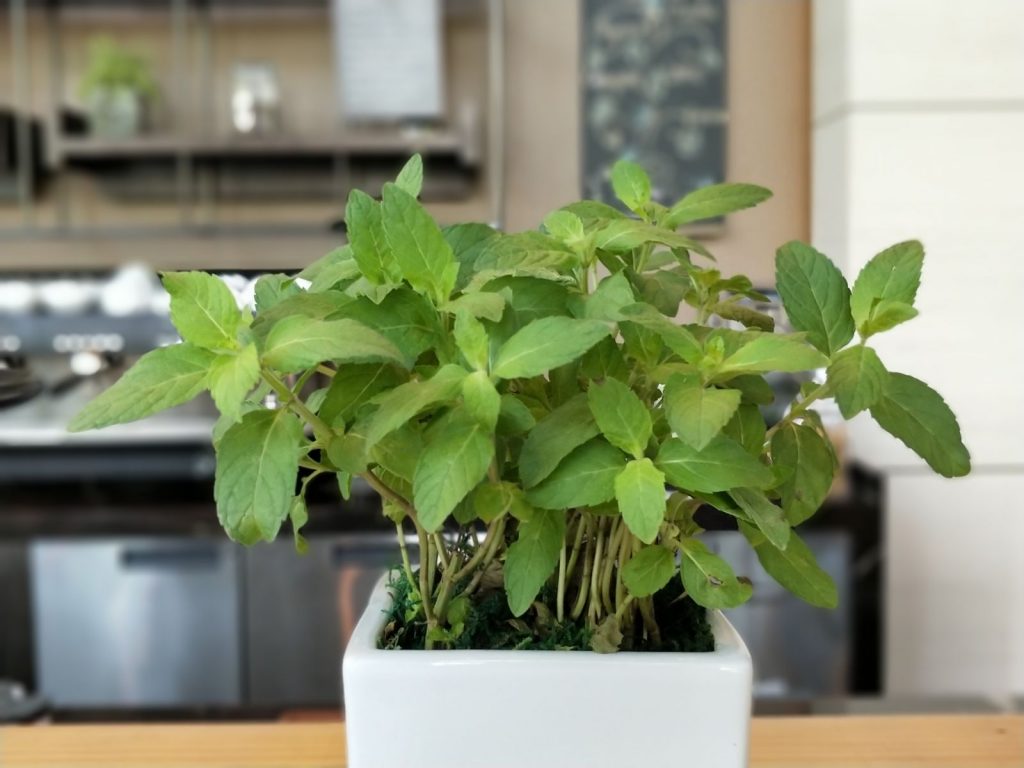 Now we're in for everyone's favorite series of photos, food photos!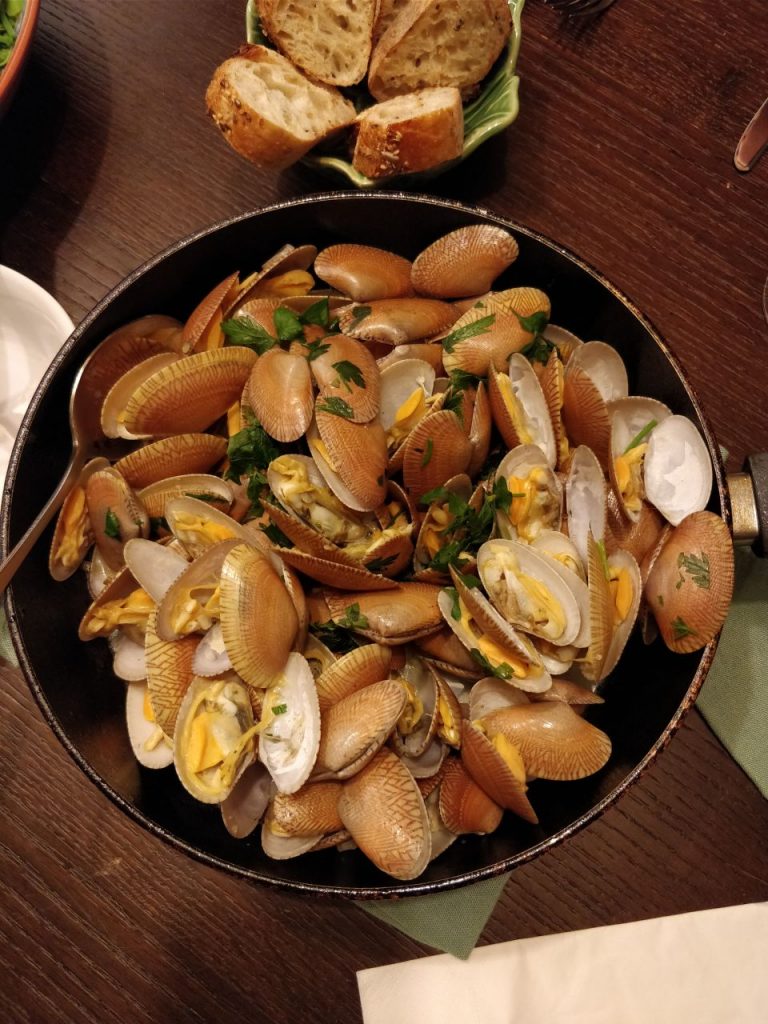 We're very impressed with the self-portrait, it's one of our favorites, the beauty is very natural even on high.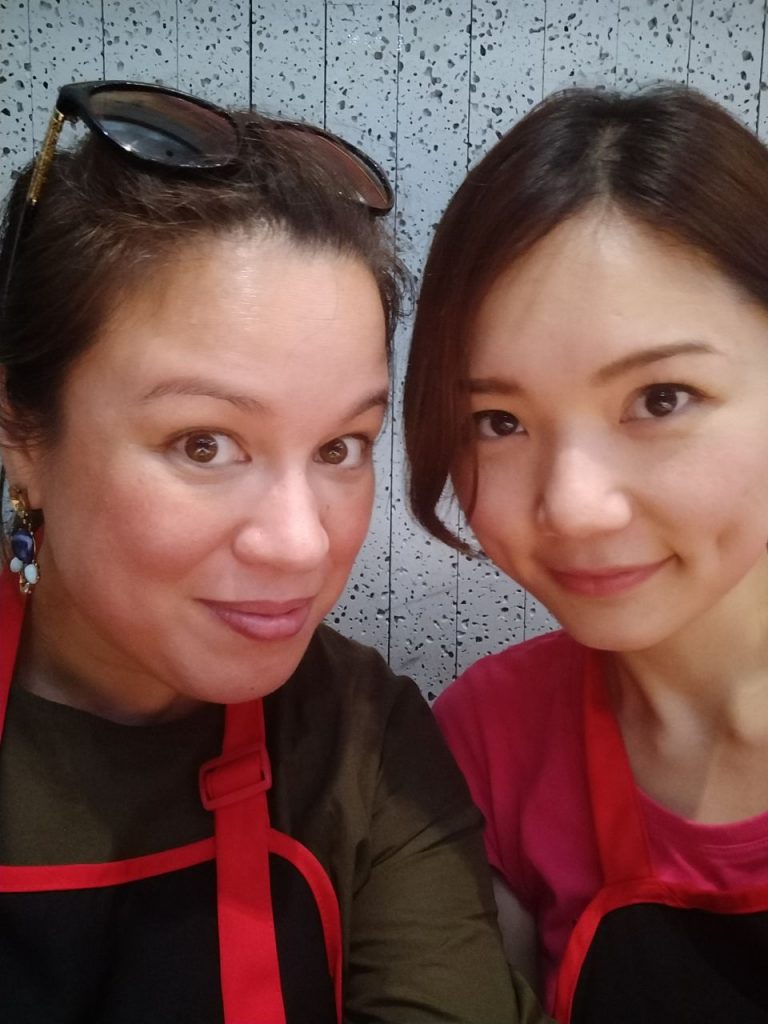 While in Shenzhen, I had lunch with Ayano Tominaga, she's an expert on selfie phones. Below you can see her trying out the beauty mode, level zero on the left and maximum level 5 on the right. The skin detail is very good on level 5 removing flaws but leaving texture.
Software
Running OxygenOS based on Android 7.1.1
App Priority – The OnePlus 5 learns which apps you use the most and gets them ready to go as soon as you turn on your phone. Additionally, it de-prioritizes apps you rarely use, which keeps them from harming performance or draining your battery
Reading Mode – The OnePlus 5 uses gray-scale mapping, while filtering out blue light and adjusting the sharpness and brightness of the display and can be set automatically for certain apps or toggled on and off manually
Expanded screenshots – Hit the expand button when taking a screenshot and the screen will automatically start scrolling down, saving everything on the page until you hit the button again
Translucent app drawer – By slightly decreasing the opacity, the app drawer feels a lot less heavy and is a more natural part of the launcher
Auto Night Mode – Bluelight can disrupt your sleep, night mode can be automatically enabled from sunset to sunrise or set to custom time ranges. The color temperature is also adjusted according to the environment
Three new off-screen gestures ('S', 'M' and 'W'), but now all can be assigned to activate specific functions or apps
Customizable vibration – The OnePlus 5 comes with a 20% quieter vibration motor and allows users to customize the vibration intensity and pattern settings for notifications and calls

3 intensity settings (Light, Medium and Strong)
5 incoming call vibration patterns

Gaming Do Not Disturb Mode allows users to play games without unnecessary notifications or by accidentally pressing the hardware keys. Gaming DND can be set automatically for specific apps or manually controlled
Secure Box locks away private documents, photos and videos. A 6-digit PIN or fingerprint will reveal the hidden files
Screen wakes when you lift the phone
Pros
Highly Customizable – pretty much every add on from every manufacturer available
Excellent Data Usage controls for those not on all you can eat plans
Latest Version of Android
No bloatware
Con
I'm sure i'll come up with something eventually..for now, we're in love!
Battery Life
3300mAh battery
Dash Charge provides fast charge while keeping the temperature of the phone low, so you can game or do more intense tasks while charging
Current Over Voltage, other fast charge solutions may increase voltage while Dash Charge carries more current keeping voltage down to 5 volts
3.5-4.5 hours of screen on time depending on the tasks
Charging time 0-100% takes 90 minutes
Pro
Fast charging
Dash charge keeps the phone cool
If you do run out of juice 15 min of charging gets you 30% of charge or according to OnePlus half a day's power. (using the Dash Charger & cable)
Con
Not all day battery life for moderate to heavy users
Dash charge only works with their dedicated wall charger which means that if you use you Quick Charge 3.0 power pack with dash cable you won't see Dash charge speeds, I'm able to add I was able to add 11% in 15min of charge.
Price
The OnePlus 5 goes is available for Pre-order today and will be available in North America and Europe in on June 27th and will cost €499 for the 64GB edition and €559 for the 128GB edition. The OnePlus 5 is competitively priced as it comes with high-end storage, processors, and RAM. For those looking for uncompromising performance that is as future-proof as you can get at the moment this a great deal. If you're just looking for a well-built phone that's reasonably priced and don't care too much about having the fastest phone out there you could consider something a little more budget-friendly like the Honor 8 or the Moto Z Play.
[mg-amzlist type="search" search="OnePlus 5"][/mg-amzlist]